Dorota Skowronska-Krawczyk, PhD – PI
Dorota is born in Lodz, Poland. She received her MSc in Molecular Biology at University of Warsaw, Poland and PhD in Biochemistry at the University of Geneva, Switzerland. She is interested in gene expression regulation, and impact of global changes in nuclear organization on cellular programs. Eye is her favorite model system.

Lorena Rocha, BA – lab manager
Lorena was born in Riverside, California. In 2017 she graduated with a BA in bioingeneering from the Universidad Autónoma de Baja California in Tijuana, Mexico, where she worked in the lab of Tissue Engineering and Biomaterials on biopolymer based drug delivery. At the Escuela de Ingeniería de Antioquia in Medellín, Colombia, Lorena studied digital processing of biomedical signals and images. She wants to pursue a PhD in genetics. In the DSK lab, Laurena works on epigenetic effects in eye disease.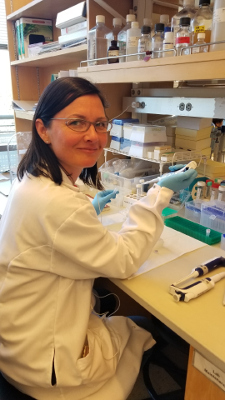 Ida Franiak-Pietryga, PhD – SRA
Ida was born in Lodz, Poland. She received her PhD in Biophysics in 2003 from the Medical University in Lodz, where she is a Professor of Clinical Genetics. Ida has been working for 10 years on the use of nanoparticles in drug design for leukemia. In 2016 she came as a Fulbright Scholar to Moores Cancer Center UCSD, to work on nanoparticle-based therapies for breast cancer. Since 2017 she applies her expertise to develop drug delivery methods for the eye in DSK laboratory.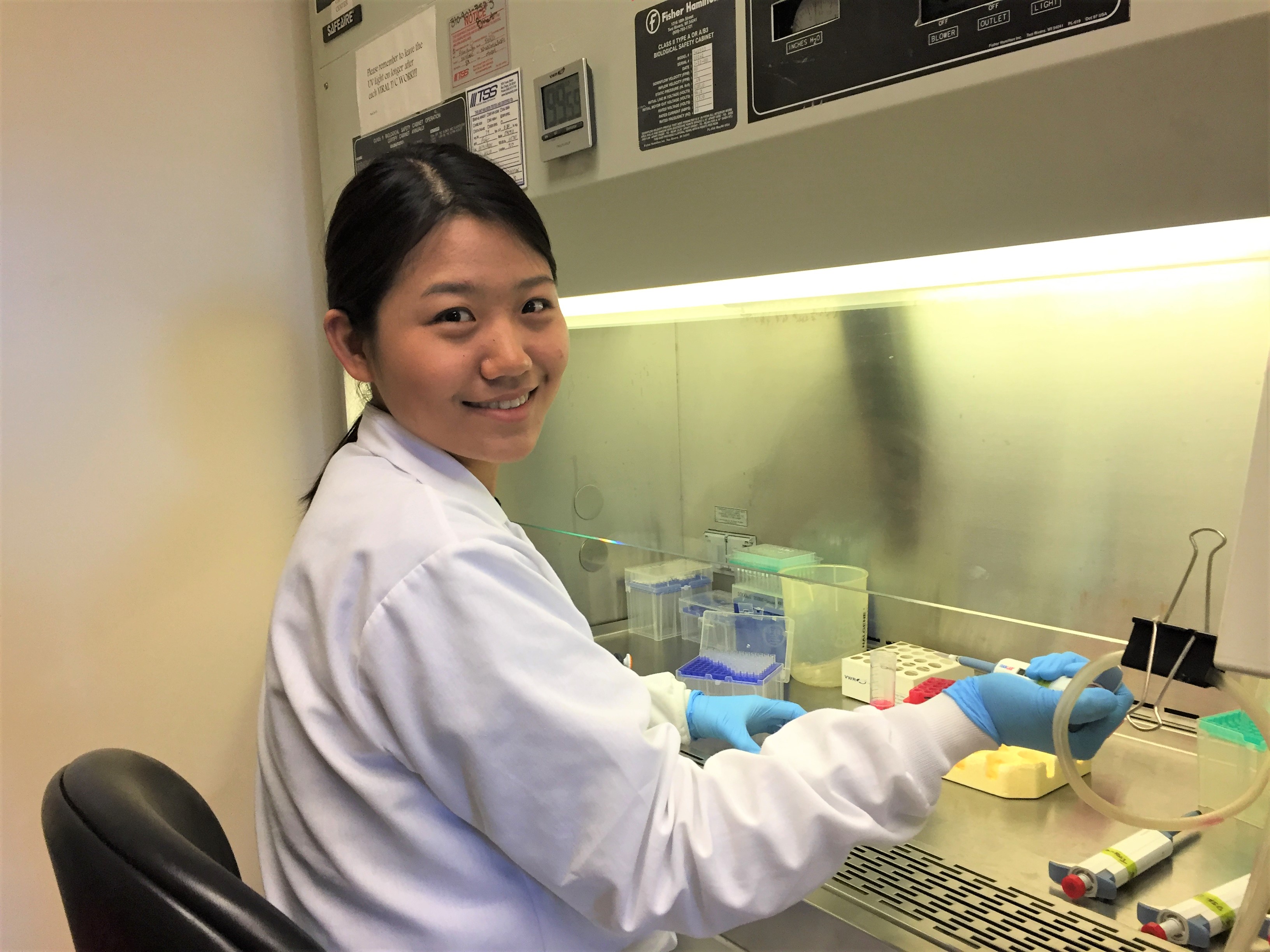 Qianlan Xu, visiting student
Qianlan is a visiting scientist from the University of Science and Technology of China in Hefei. She pursues her PhD in the lab of Xiaoyuan Song, focusing on homologous recombination during meiosis prophase in mice and protozoa. Some of Qianlan's interests are the interactions between chromatin structure and transcription regulation as well as the mechanisms that underlie gene activation during organogenesis. She came to DSK lab to work on changes in chromatin organization in aging.

Claudia Palomino La-Torre – student
Claudia was born in Peru, grew up in Chile and studies now Biochemistry and Cell Biology at UCSD. Following her graduation she wants to pursue a PhD related to drug development and neuropharmacology. As a 2018 Genentech Scholar, Claudia will continue her present work on drug delivery methods for the eye.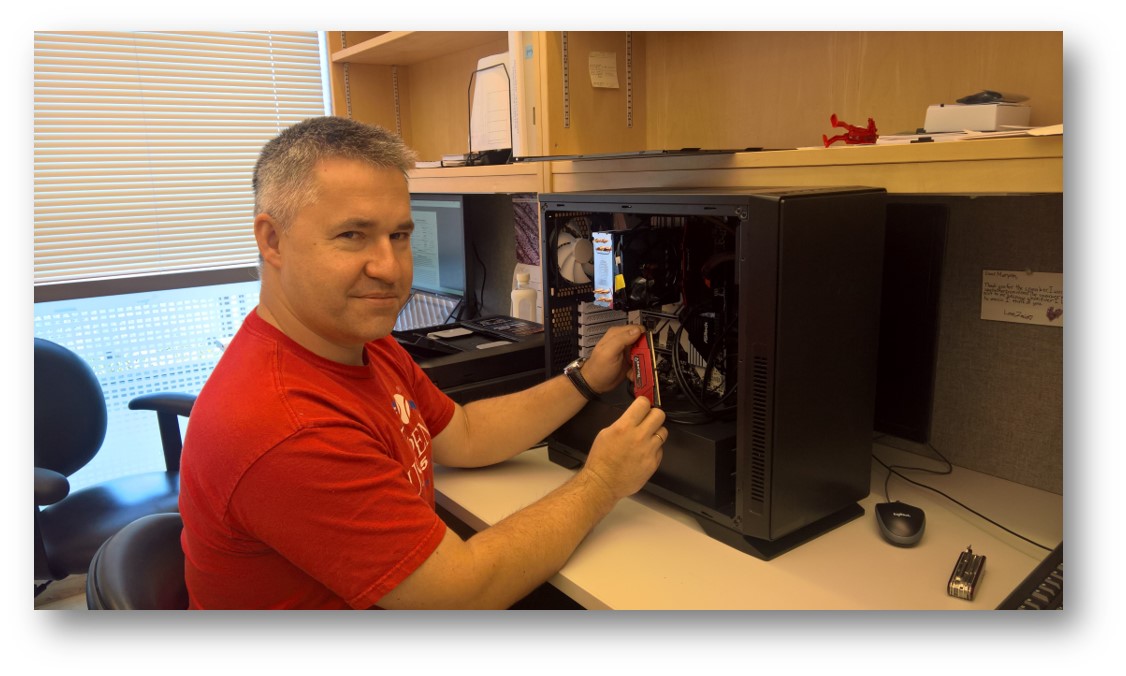 Michal Krawczyk, PhD – IT, bioinformatics
SUMMER 2018 INTERNSHIPS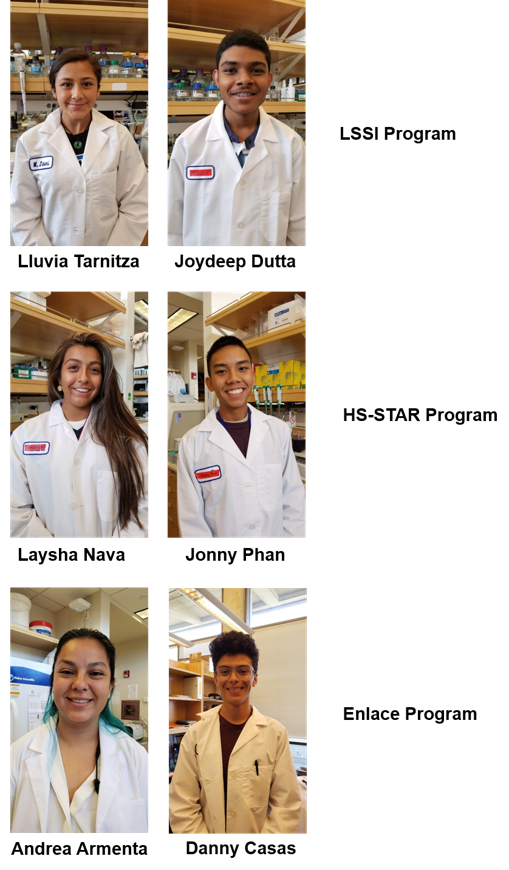 PAST LAB MEMBERS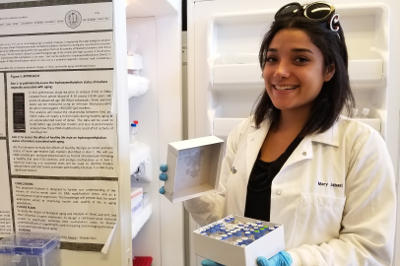 Mary Jabari, BSc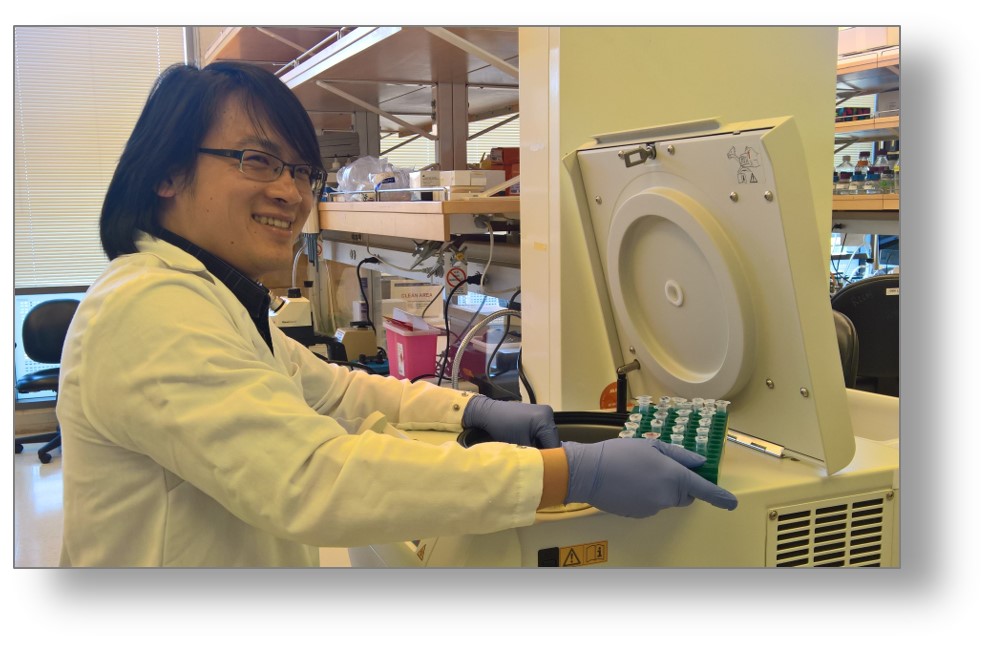 Viet Anh Nguyen Huu, PhD
Abby Kim
Marianne Schaedel, PhD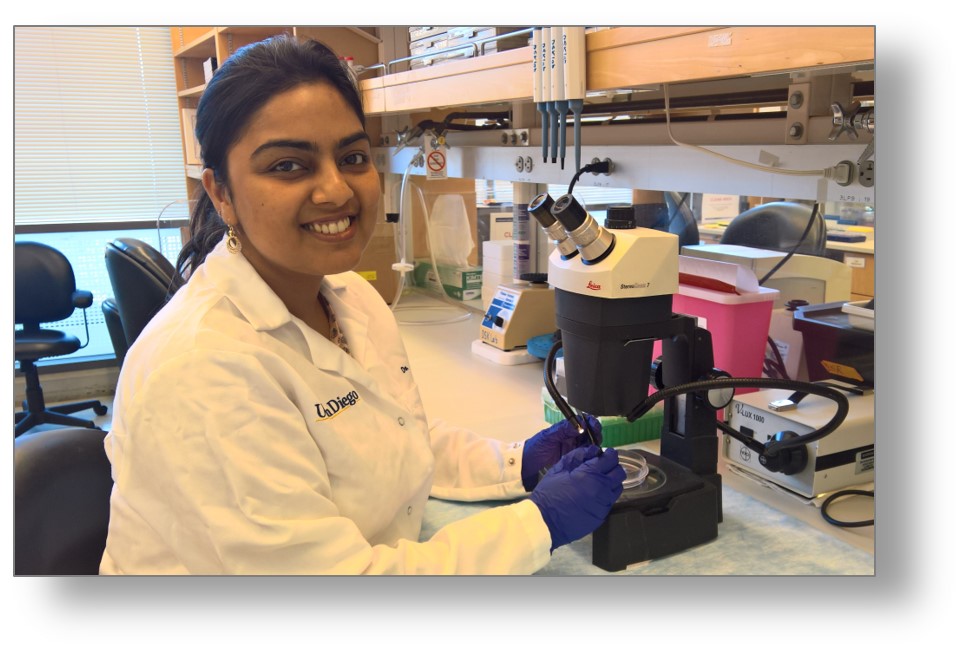 Deepti Vashist, MSc – SRA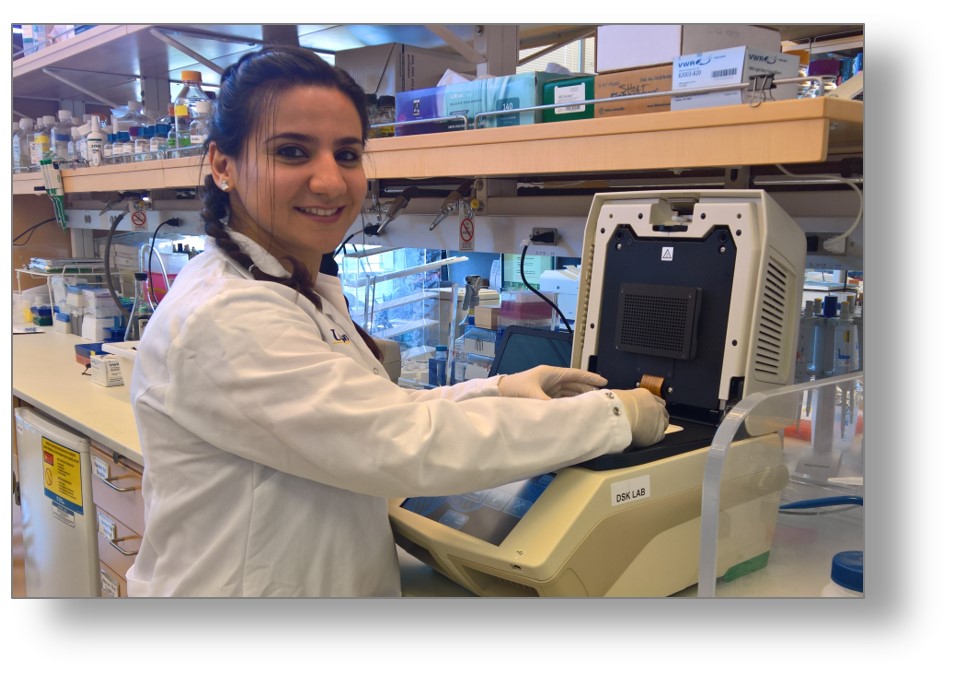 Maryam Jafari, BSc 
SUMMER 2017 INTERNSHIPS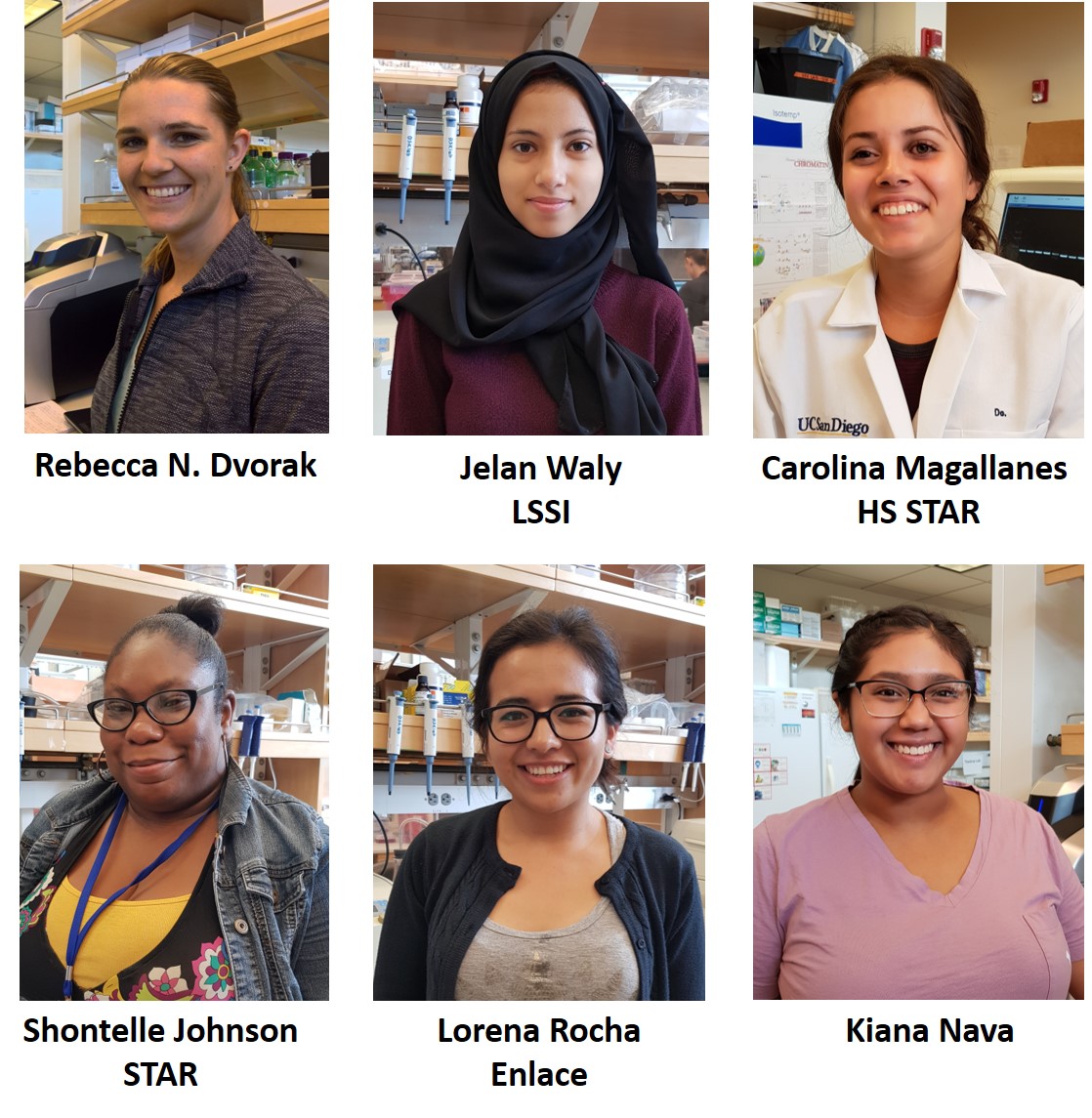 VOLUNTEERS SUMMER 2017